2nd Chinese Imperial Dynasty. Founded by the rebel Liu Bang in 206 BC after the fall of the Qin Dynasty. It was briefly interupted by the Xin Dynasty (9-23 AD), and is called the Western Han before then, and the Eastern Han afterwards. In 200 AD it was succeeded by the Three Kingdoms period.
Han Dynasty Web Pages
Edit
Han Dynasty In the News
Edit
Sample (Year)
Edit
Han Dynasty Videos
Edit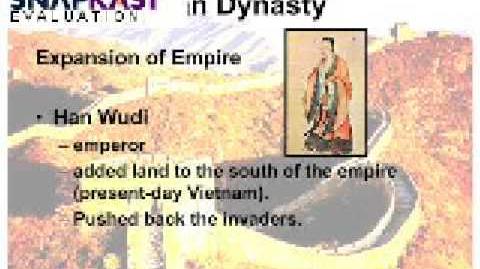 Ad blocker interference detected!
Wikia is a free-to-use site that makes money from advertising. We have a modified experience for viewers using ad blockers

Wikia is not accessible if you've made further modifications. Remove the custom ad blocker rule(s) and the page will load as expected.